PCB Assembly & Electronics Manufacturing Services Company in India
Exclusive PCB Design Engineers
Quality is at the heart of everything we do and we are continuously working to improve the standard of delivering the PCB assembly service to our clients, ensuring an outstanding level of precision and reliability with full audit. Each maker takes ownership for the quality of the work done by them and every stage of the process is subject to rigorous quality assurance procedures.
Slide 1
ISO 9001/14001/45001 Certified Company
Slide 1
IATF 16949 in Automotive Products
Slide 1
ISO 13485 for Medical Devices
Slide 1
AS 9100 for Defence & Aerospace Devices
Slide 1
ESD S20.20 2014
Certified Compliance
Slide 1
IPC Standards 610 for Electronics Manufacturing Services
Roots Industries India Limited provide solutions to the next era in manufacturing. Commitment to world-class products and services, exceeding customer expectations with due concern for the environment and society has helped Roots, to create niche expertise in the market. 
ROOTS INDUSTRIES INDIA LIMITED delivers total manufacturing solutions to cover the entire bandwidth of Electronics Manufacturing Services stating from Design services through Prototyping, Sourcing, Turnkey Manufacturing & Support Services.   
Electronica India, productronica India and MatDispens are back with their next edition for the year 2021
Read More »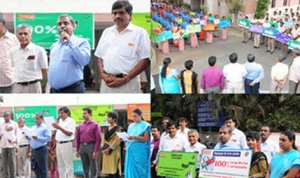 Mr. K. Ramasamy, Chairman – Roots Group of Companies, Dr. Kavidasan, Director HR. – Roots Group of Companies, along with more than
Read More »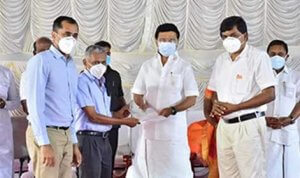 Roots Group of Companies contributed a sum of Rs.1 crore to support the Government's sustained efforts to combat the Covid-19 pandemic.
Read More »